The Crazy World of Deployment!
3 years…where did they go?!
3 years ago, I was getting up at 4am to wave off my not-husband to Canada. He was deploying for the second time that year! You begin to accept that getting up at 1, 2, 3, 4 or even 5am is just part of the deal sometimes!
The alarm goes and we get up in the dark, sneaking downstairs, trying not to wake anyone else. The Spaniel thinks it's wonderful we're up, celebrating by banging his tail against the kitchen radiator! Ssh!!
We had been through a deployment once already that summer, he'd only been home six weeks and boy did we squeeze a lot in! We'd had a holiday with the kids, been to two weddings, ran an event for the local community, plus the usual days out and daily dog walks too.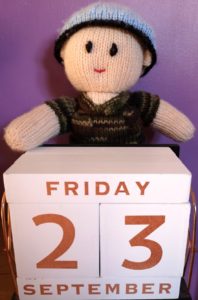 So when 23rd September arrived, it was way too soon! We hadn't seen enough of one another! We'd been so busy! How was he leaving again already?!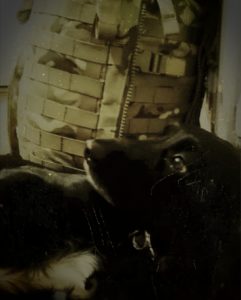 4am. Bags are packed, Spaniel is wagging and I'm trying not to let any tears slip out. We had done this before – not so long ago – so I knew what to expect, but that didn't make it any easier.
Spaniel had realised what was happening by this point and thought he'd try and go with. No such luck pup!
That deployment was a weird one!
By this point, we'd now been together a year so this wasn't a short term thing. We were stronger than ever and loving being our blended family of four. I spent several days with the kids (his two from a previous marriage) whilst he was away, growing our bond more each time.
October arrived, bringing his birthday. That got to me a little! The kids and I spent the day eating cake for Daddy and enjoying ourselves at a village hall event (proper country life!) I sent him pictures and hoped he would have a good day despite working. It was hard to talk with the time difference and as for the signal…🙄
Before he left, we'd discussed living together and had been looking at some houses. Now some may think this is pretty quick, but we knew it felt right and it just made sense for us. We hadn't found anything right in the short time he was home and definitely hadn't had the time to view any!
So mid October when I get a text saying, "Hey, there's this house just been listed, could you check it out, maybe arrange a viewing?"
Oh the pressure!!
I clicked the link and could instantly see why he'd sent it! Stunning! It was an 1860's railway cottage, extended, beautiful kitchen and even a wood-burner in the brick built conservatory extension…this was the one we'd been searching for!
I arranged a viewing the next day and met my parents and his, at the house. There was no way I could view and make a decision by myself, that would be crazy! I figured parents would provide my not-husband with a knowledgeable opinion when it came to 'what to look for'.
Both sets of parents fell in love with place! I'd taken some extra photos to send. Ones with people he knew in them, to get a real sense of the rooms; not like estate agent pictures that tend to be stretched and widened. Well, he loved it too!
Oh shit! Now what?!
"Put an offer in, see what they say". Erm, hold on a sec, you want me to do what?!
This was craziness! He was trusting me to do what?! Was HE crazy? Was this some kind of mid-deployment crisis?! The estate agent told us there were 18 viewings planned for over the weekend. It was a popular property and I could see why!
Monday morning arrived and I put in our offer. The estate agent tells me, "There's eight offers on the table, it'll be down to the seller to decide which suits him best". I thought, great! We can forget it then, we're going through a deployment so things won't be simple, the other offers are probably far more straightforward!
"Hello, I'm pleased to tell you, your offer has been accepted!"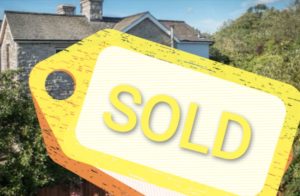 Wait, what the…? How?! We couldn't do anything for at least a month! Turns out, the guy wanted a bit of time to sort his new property, so we won! Sweet! Deployment had worked in our favour!
Comm's between myself and my not-husband were always a day out as he was 7 hours behind. By the time we'd get to talk and discuss things, the estate agents were always shut. I had to wait (painfully) until around 1500 hrs UK time, for him to wake up over there. My parents were there when I got the call, so I met my in-laws at the pub for lunch to tell them the news.
'Argggh! This was happening!'
Never had I done anything like this before! Then add the pressure of my darling not-husband leaving me to handle a house sale! I'm not going to lie, it was all a little surreal! My anxiety was rammed up daily; contacting solicitors and organising a survey…waiting a day between each to confirm with my not-husband.
Hello November!
This was only a short deployment this time so he arrived back in plenty of time to help with the move (luckily!) One dark evening, we arranged an informal viewing and met the house owner so my not-husband could see the house he was buying. Sheer madness!
He was understandably nervous but also excited that the ball was already rolling! We couldn't wait to move in now! The next time he deployed, we'd be home owners and that brought a whole new chess game to navigate!!
Over and Out,
The Not Wife
X
Click like and follow our progress