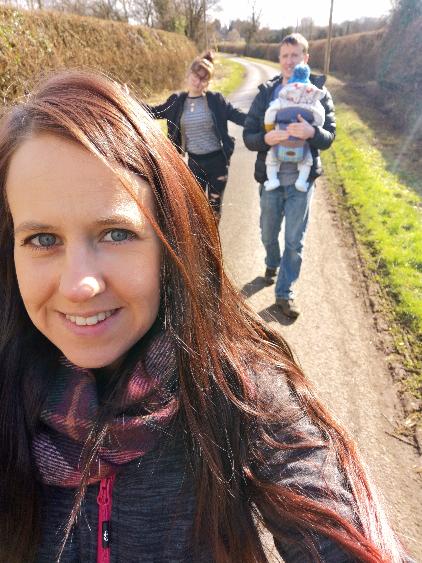 Unmarried Military Spouse
As I head towards my sixth year as an unmarried military spouse, I thought it was about time I shared my take on it. Being a military family, everyone just assumes you're married, and that automatically makes you a 'dependant' (do you all hate that too?!) I want to delve into the world of the modern military family.
So here goes…
Quick back story to get you up to speed if you don't have time to scroll back through my blog. My not-husband and I met back in 2015. We met online as I was working 13-hour shifts on a surgical ward, and he was doing the usual too-ing and fro-ing that comes with being in a front-line squadron.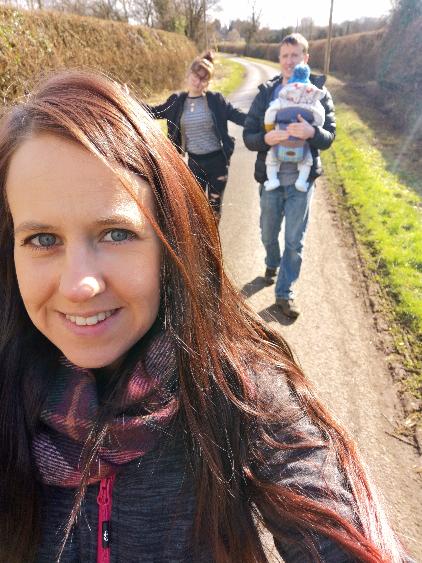 He has two girls from a previous marriage, and we now have a little boy together. When we met, I had vowed never to date someone with children (I wasn't ready to take on a family!) and he declared he didn't want any more children. But…here we are, smashing this blended family thing!
In the beginning,
my not-husband was living 'on camp' after the break up of his marriage earlier that year, and I was temporarily living with my parents after the end of a long-term relationship. So being in similar situations, neither of us had our own space, nor were we interested in anything too serious!
When he wasn't away enjoying the perks of Army life – seeing the world, we spent a lot of time together. I'd often stay in the mess (rooms on the base) but that came with its own issues, of course. I'd have to be signed in and get a temporary visitor's pass during day times, and for overnight stays, well they required a monumental form filling exercise with approval that had to be arranged in advance, so half the time it just wasn't worth the effort!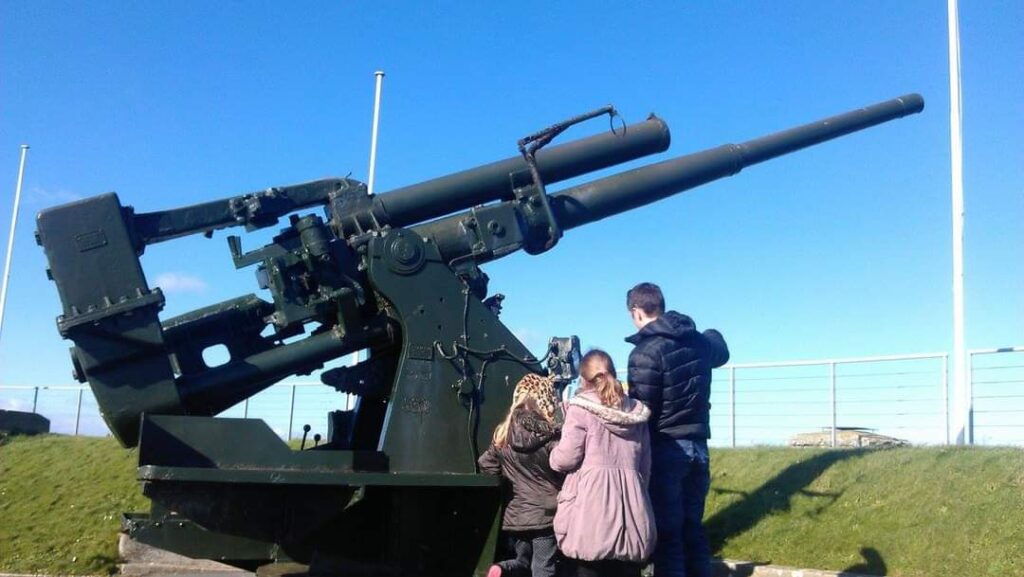 We saw one another fairly often on and off camp, making the most of the time we had together. He would have his girls every other weekend, so to begin with, we didn't see each other then. Once I'd met them (then 8 and almost 10) we'd often spend the weekends together; going on days out, or to the beach, or walking our dogs somewhere new (I had 3 and he had 1).
We'd sometimes stay on camp together (if we'd done that pain in the backside paperwork) or we'd all go to visit my not-husband's parents and stay over there. This lack of our own space was perhaps the biggest influence in our decision to buy a house together.
So in 2016,
we'd made the decision to start house hunting but as always with military life, that wasn't simple either, and my not-husband deployed for the second time that year. Whilst in Canada, he sent me a link to a house new on the market and he asked me to view it. You'll find that story here – The Crazy World of Deployment – but long story short…we now live in that house!
So we now lived together, 'off the patch' (not in military quarters) which, of course, has its advantages. It's our own to do as we please (I feel lucky to have not lived a magnolia life) and when my not-husband is at home, he feels as though he's away from work. But it can also mean not having that connection to other military families that you get when all your neighbours are service personnel.
Connecting with the military community…
Back in 2017, when work allowed, I attended a couple of coffee mornings and met some other spouses but there was one big difference…I didn't have children. Being the only one without children and living away from the patch, I felt almost like 'an outsider'. They were spending their week in and out of one another's houses, some had children at the same school, and others attended baby groups together. It was hard to fit into that without that link.
Don't get me wrong, I met some great people that way, and the get-togethers are fantastic for that purpose. But at the time, I had started my own business and was working a lot, so I couldn't always make the coffee mornings. I'd miss several weeks and feel out of the loop and this only added to the isolation. This is where groups such as the Milspo Network and MCN (Military Coworking Network) come in. These groups are vital for spouses to connect through business, wherever they might be, even if it's only ever virtually. I joined both and they're incredible communities to be a part of, especially during this year when so many of us have lacked human interaction. The weekly zoom sessions keep me sane!!
Living in a little village, I, of course, know people here and I'm also lucky enough to have the most wonderful next-door neighbour. She's the kind of neighbour every girl needs and we support each other through all sorts.
But when it comes to friendships and a wider support network, what does that look like?
Well, I find that military friends often come in the form of spouses of the serving person's colleagues. This is true for me, and in a way, it works out well as we often experience things like deployments together, so we're able to support each other through it. The downside comes when you're socialising, and the guys talk nothing but work because that's their lives!
Being slightly older, there's actually a lot of us in our military friendship groups who own houses, so for us, it feels like the norm to be living 'off the patch'. We do BBQs, or drinks together (remember those days?!) but I do think many friends come from living in quarters, so perhaps I'm missing out there?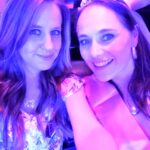 Social media is also a fantastic way to connect with other spouses, and I met one of my best friends this way! We had both commented on a 'where are you based?' post on a group for army spouses. We both wrote 'Somerset' but after chatting, discovered we lived two villages apart. We met at the local pub that weekend and the rest is history! So if you're afraid of joining them, or feel nervous about posting, go for it! It might be the best thing you ever do!
Civilian friends…
are great and much needed, but there's something special in having people around you who just 'get it', isn't there? The ones you don't have to explain yourself to, the ones who check in because they know you're alone yet again.
During deployments, I found I'd have two answers to the question, " How are you? ". A military answer and a civilian answer. The civvi answer would always be the typical British " yes I'm fine thanks, you? ", whereas the military answer could be a whole lot more honest! " I'm done, it's all shit! Skype failed for the 74th time, the boiler just broke and the deployment has been extended ". Because military families get every part of that completely!
So what about not being married?
Well, so far, so good!
The main issue I see is with postings and housing. As I mentioned before, we've not needed to move and have our own house, so we've not had to deal with a housing issue…yet.
Luckily the military way is changing, and there is an ever-increasing awareness of modern-day families. The traditional view seems to be that of the army wife, at home, with two children (or something similar). When of course that's just not how it is anymore. Families come in many different forms, from blended families to same-sex couples, to single parents, there's no 'typical' family unit, I don't think.
Since 2019,
surplus properties have been available to couples who can prove they're in an established long-term relationship. We would fit this category and could apply if the situation arose, which is good to know. We did the unaccompanied/weekending piece for three months, and I'm not sure I could do it long-term! Hats off to those of you who do! To qualify, they require evidence of your relationship. They actually accept quite a range of things including utility bills or household information such as; being on the electoral roll, having a child together, or holding a joint bank account. For more information on how this works, visit the AFF site for a well-explained run down – click here.
For us, I think the only issue would come with an overseas posting, as I believe these do still require you to be married. Correct me if I'm wrong. So as I've said before, that would be marrying for convenience and as a formality, which is fine if you were already planning on tying the knot, but we're not. I've known a fair few couples bring their wedding forward to be together sooner. Some have even had a small 'official bit' wedding then a bigger (not always) celebration later on once settled in their new place.
Dependant??
So what about this age-old thing of a military spouse being called a 'dependant'?!
Annoying, isn't it? I can almost hear your rants from here!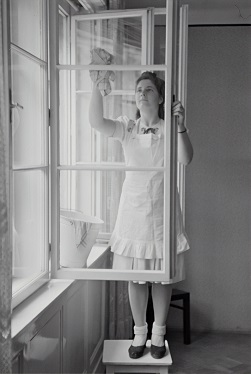 I am pretty sure it comes from the days of the 'typical army wife' staying at home with the children, following her husband from posting to posting, for the entirety of his career. Of course, this suited families in the 1950's, but this isn't the reality in 2021, as I'm sure many of you can attest.
Many mums are now the ones serving whilst others are husbands or wives of serving women. Some are, like me, not married to their serving person, yet I am known as a dependant and have a 'dependants' pass', which is another positive step as you usually have to be married to have one.
But I don't consider myself to be dependent on my not-husband. I survive several deployments, alone, for months at a time. I don't depend on my not-husband being here to keep me going. I'd be screwed if I did! Damn, I even do the blue jobs! As 'dependants' we run the house, hold down a job, study, care for children, whatever it might be, whether our spouses are around or not, right? Children, I'd call dependants, they do require us to be around to care for them and keep them alive. But, us spouses…? I think not!
In relation to finances, we have many serving friends whose partners actually earn far more than they do! The serving person's income becomes toy money compared to what their non-serving spouse brings home! So to call us all 'dependants' seems outdated to me. I feel like the topic of dependants could go on forever, so I'll leave it there. What's your take on it? Let me know on socials.
So, how do welfare units reach out to unmarried military spouses?
Well, the answer is usually they don't. If you've got an issue, it's on you to seek the support and advice yourself. Unless you're lucky enough to have a pro-active welfare officer, the chances they won't ever reach you. In our first few years together, the welfare officer we had was great. He would connect with the long-term partners of serving personnel and make sure they were aware of the support available to them, despite not being in SFA.
It worked out really well for me as in 2016 my not-husband was deployed several times, meaning I was alone a lot of the time. Welfare set up a deployment group for spouses and gave us a brief on what to expect and how they could help before they deployed, as well as the opportunity to stay connected throughout. How good is that?!
But, as with everything in the military, people move on from posts, and things change. Welfare now? Never hear a peep! (Despite having an online group which should make it super easy to connect to spouses – married or otherwise!) Every unit, every location, and every service is different…but there is hope! With the military finally giving more recognition to the modern-day family, perhaps things will improve in time. Who knows?! I hear the Marines do a great job when it comes to families, so perhaps it'll catch on.
I think I'll end it there as I could go on all day. I'd love to hear how things are for you? Which service are you, and how do they connect with you? Married or unmarried, what're your experiences? Head to the contact pages or get in touch on socials 🙂
Over and Out,
The Not Wife
x
Click like and follow our progress